Precise fit - superb quality - realistic price tag
Slinky Glide produce long-lasting brake, choke, clutch, speedo and throttle cables for a wide range of road and off-road motorcycles, mopeds, scooters and ATVs. The range covers many of the leading manufacturers including Honda, Kawasaki, Suzuki, Yamaha, and Triumph - where they are now the first pattern replacement cables available in the UK. These ultra-reliable, OE standard cables are available for a fraction of the OE price tag.
Quality assured
Slinky Glide cables are manufactured in Europe to OE standards, using advanced production processes that ensure a longer life:
Polyimide (PI) is used to coat the inner lining of the cables and all metal components, minimizing friction and wear;
a special freeze resistant formula compound lubricates the cables, deterring them from attracting dust and debris;
a double layer is used on speedometer cables to reduce vibration;
for a growing number of cables: a new stainless steel inner cable reduces the chances of the cable stretching or seizing up. It also increases its resistance to the elements, further preventing rust and increasing the durability of the cable.
For more information, visit the Slinky Glide website.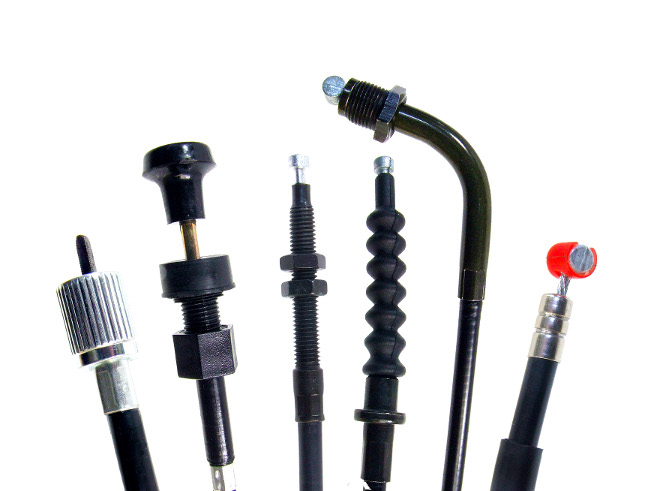 WORLD'S END MOTORCYCLES DISTRIBUTION
Supplying quality after market motorcycle parts direct to the trade